OUR DEARLY DEPARTED
CORONA VIRUS directives when attending a FUNERAL MASS:
FACE COVERING – Must be worn the entire time in the church, covering your nose and mouth, inside and outside the church. Face shields not allowed.
SOCIAL DISTANCING – At least 6 feet apart. Families can sit together.
NO GATHERING – At the back of church or outside of the church. Pay your respects and please take your seat in the pew.
LIMITED NUMBER IN ATTENDANCE – 50% of church capacity.
"The Faith Community of St. Vincent Pallotti Parish extends sympathy and prayers to the family and friends of our dearly departed. May they rest in peace." 
Dearly Departed Joy Shanks
September 4, 1920 – April 17, 2021
Age 100 of Riverview
Beloved wife of the late George Donald Shanks.  Loving mother of Sandra (Kim) Carless, Candice (Richard) Blasich, George Donald Shanks Jr. and Colleen (Frank) Bury.
Also survived by 12 grandchildren and 21 great grandchildren.
She was also  preceded in death by her siblings, Elvira Bachman, Vincent Lamble, Howard  Lamble, Ruth Wilson, and Alphonse Lamble.
Memorial contributions are appreciated to Henry Ford Wyandotte Hospice.
---
Dearly Departed Marilyn A. Beaudrie
January 12, 1946 – April 15, 2021
Age 75 of River Rouge
Beloved wife of John 'Jack' Beaudrie.  Loving mother of John (Jill) Beaudrie, Jeff Beaudrie and Jerry (Judy) Beaudrie.  Dearest grandmother of Chelsea (Vince) Ceccarelli, Rachel Beaudrie, Jordan Beaudrie, Margeaux Beaudrie, Olivia King, Jacob Beaudrie, Jared Beaudrie, Jaclyn Beaudrie and Julia Beaudrie.  Great grandmother of Cole Ceccarelli.  Dear sister of JoAnne (Raymond) Slepski.  Also survived by dog Zoey.  Preceded in death by parents Alexander and Geraldine Varga, daughter Jill Beaudrie and dogs Max, Heidi and Heidi.
Memorial contributions are appreciated to Susan G. Komen.
---
Dearly Departed Margaret Chenier
October 24, 1948 – March 24, 2021
Age 72 of Rochester
---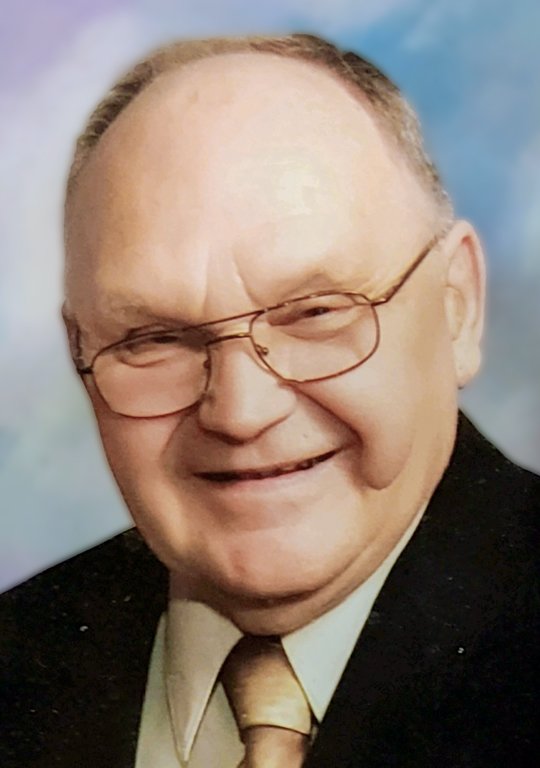 Dearly Departed Norbert L. Arminiak
December 10, 1936 – April 3, 2021
Age 84 of Wyandotte
Beloved husband of Barbara Arminiak.  Loving father of Anthony (Ann) Arminiak, James Arminiak, Eric (Sheri) Arminiak and the late Kyle (Sarah) Arminiak.  Dear brother of Helen Martin.  Also survived by 6 grandchildren and 4 great grandchildren.
---
2021 Mass of Remembrance
Thursday, November 7, 2021
St. Joseph Church –  7:00 pm
Pray for these dearly departed as we remember them at our
Mass of Remembrance  on November 5, 2021
Joseph O'Donnell – November 7, 2020 – Mass Live Streamed | Click Here
John J. Wynne – November 10, 2020
Leo J. Charron – November 10, 2020
Kyle Arminiak – November 29, 2020 – Mass Live Streamed | Click Here
Dante Muzzin – November 30, 2020
Johnny R. Collier – December 7, 2020 – Mass Live Streamed | Click Here
Joseph Jakunskas – December 11, 2020
Evan Arminiak – December 20, 2020
Gloria O. Perez – December 23, 2020
Amy Jo Curtis – December 23, 2020
Mary "Maureen" C. Kearney – January 5, 2021
Dolores Livernois – January 7, 2021
Cathy Callahan – January 7, 2021 – Mass Live Streamed | Click Here
Emaline C. Knight – January 11, 2021 – Mass Live Streamed | Click Here
Jacqueline Golowic – January 16, 2021
Bob Kinney – January 23, 2021
Patricia Ellen Devine – January 23, 2021 – Mass Live Streamed | Click Here
Louis Gibson – January 29, 2021 – Mass Live Streamed | Click Here
Dianne Victoria Malechuk – January 31, 2021 – Mass Live Streamed | Click Here
Sylvia Fronczak – February 6, 2021 – Mass Live Streamed | Click Here
Rose Zulewski – February 7, 2021 – Mass Live Streamed | Click Here
John Richards – February 12, 2021 – Mass Live Streamed | Click Here
Maria E. Benedict – February 16, 2021 – Mass Live Streamed | Click Here
Dorothy L. VanSickle-York – February 17, 2021 – Mass Live Streamed | Click Here
Raymond J. Godbout – February 26, 2021 – Mass Live Streamed | Click Here
Jake McGowan – February 28, 2021 – Mass Live Streamed | Click Here
Hillarie M. Galazka – March 1, 2021 – Mass Live Streamed | Click Here
Angela G. Sims – March 2, 2021 – Mass Live Streamed | Click Here
Theresa J. Lipinski – March 5, 2021 – Mass Live Streamed | Click Here
Joanne Nestor C. – March 12, 2021
Margaret Chenier – March 24, 2021 – Mass Live Streamed | Click Here
Richard F. Mieszkowski – March 25, 2021 – Mass Live Streamed | Click Here
Norbert L. Arminiak – April 3, 2021 – Mass Live Streamed | Click Here
Marilyn A. Beaudrie – April 15, 2021 – Mass Live Streamed | Click Here
Joy I. Shanks – April 17, 2021 – Mass Live Streamed | Click Here
John 14: 1-4 "Let not your hearts be troubled. Believe in God; believe also in me. In my Father's house are many rooms. If it were not so, would I have told you that I go to prepare a place for you? And if I go and prepare a place for you, I will come again and will take you to myself, that where I am you may be also. And you know the way to where I am going."